This is an easy homemade Dijonnaise recipe made with 2 ingredients and gets ready in less than 5 minutes.
Also called Dijon Mayo this fusion dip takes your chicken burgers, sandwiches and salads to a whole new level of yum! It also serves as a great dip for fries, tater tots chicken wings and more. Read along and find out how to make it in two steps.
This recipe post contains helpful tips, tricks and answers to FAQs. Please read through to ensure you get the recipe right when you try it.
What is Dijonnaise?
Dijonnaise is a type of condiment that combines Dijon mustard with mayonnaise. It results in a creamy and tangy sauce that can be used as a spread or a dip.
The Dijon mustard adds a distinct flavor to the mayonnaise, creating a unique and versatile condiment that can be used in sandwiches, salads, and various dishes.
Seeing that you love mayonnaise based sauces, we've got some more, try Mayocue and Mayochup next!
Why you'll love this recipe
Flavor: Dijonnaise offers a nice blend of tangy Dijon mustard and smooth mayonnaise, creating a distinctive and well-balanced taste that will appeal to anyone who enjoys a creamy sauce with a bit of tang to it.
Versatility: Its unique flavor profile makes Dijonnaise a versatile condiment that can elevate a wide range of dishes. It works well as a spread, dip, or dressing, enhancing the taste of sandwiches, wraps, burgers, and salads.
It gives you the freedom to try new flavors.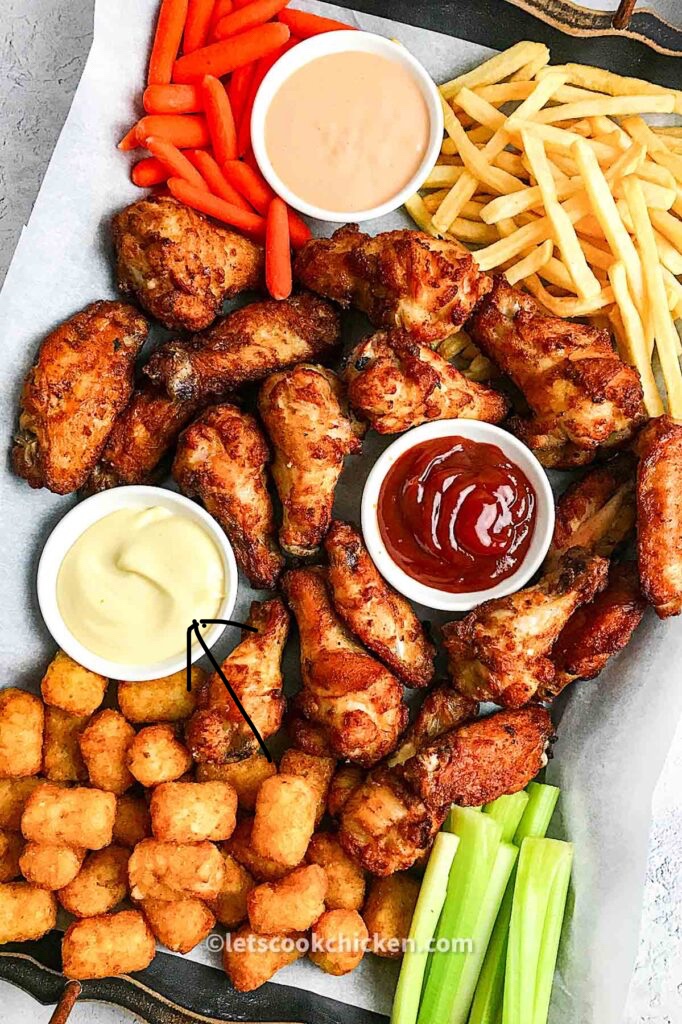 Ingredients
Mayonnaise: while you can make mayonnaise from scratch for this recipe I opted for a store bought Hellman's full fat mayonnaise. Feel free to use any full fat mayonnaise of choice including store brands.
Dijon Mustard: This is the star of the show in this recipe. It adds a unique mustard flavor that's different from regular yellow mustard.
Black pepper: I didn't use this but some people do. You can add a pinch of black pepper if you like.
Tools used for this recipe
The list below may contain affiliate links. As an Amazon associate and affiliate to other merchants, this website may earn from qualifying purchases. Please read full disclosure here.
Small mixing bowl
Small whisk or fork
Dip bowls for serving
Mason jars for storage
How to make Dijonnaise at home
See printable recipe card at the end of this post for ingredient quantities and full instructions!
Measure out the mayonnaise and Dijon mustard into a bowl.
Mix with a whisk fork or spoon till well combined.
What to serve with Dijonnaise
Dijonnaise is versatile and can be used in various ways. It works well as a spread for sandwiches and burgers, a dip for fries or veggies, or a dressing for salads. You can also use it as a flavorful sauce for grilled meats or seafood.
We love to serve it Air fryer frozen chicken wings, Chicken wings and fries or these chicken nuggets and fries.
How to store
After making Dijonnaise, transfer it to a clean and airtight container with a lid. Glass or plastic containers with a tight-fitting lid work well for storing these condiments in the refrigerator.
Place the Dijonnaise in the refrigerator as soon as possible to prevent any food safety concerns. Do not freeze Dijonnaise.
Homemade Dijonnaise should be consumed within a week and should be kept refrigerated at all times. Always use a clean spoon to scoop out the sauce from container.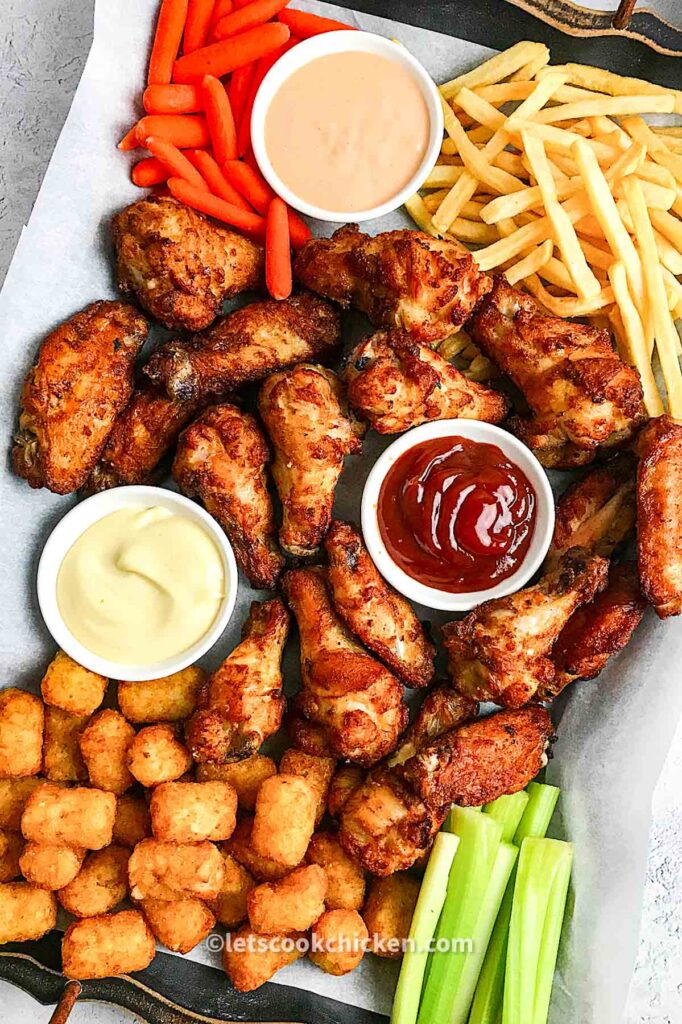 Tips
Use good quality ingredients to ensure good results.
This Dijonnaise recipe is made with just 2 ingredients. You can adjust the tang and creaminess to your liking, for instance add less Dijon to reduce the tang or add more if you like a more tangy taste. However, I do not recommend using more than 2 tablespoons of Dijon in this recipe.
Feel free to customize the recipe by adding other seasonings like garlic powder, black pepper, lemon juice, or fresh herbs to enhance the flavor further.
If you accidentally add too much Dijon mustard and the Dijonnaise becomes too tangy, you can gradually mix in a bit more mayonnaise to mellow out the flavor.
FAQs
Are Dijonnaise and Mayonnaise the same?
While both condiments are a combo of Mayonnaise and Mustard, Dijonnaise and Mayomust are not the same.

Dijonnaise is a blend of Dijon mustard and mayonnaise, while Mayomust is a combination of regular mustard and mayonnaise.

The type of mustard used gives each condiment a different flavor profile, resulting in the distinct taste of each.
Can I use regular mustard instead of Dijon mustard in this recipe?
Dijon mustard is traditionally used for Dijonnaise, but you can also use with regular mustard if you prefer. However, Keep in mind that with this swap, you would be making MayoMust rather than Dijonnaise.
How long does homemade Dijonnaise last in the refrigerator?
Homemade Dijonnaise should be consumed within a week.
How do I adjust the consistency if I add too much Dijon mustard?
If your Dijonnaise becomes too tangy due to excess Dijon mustard, gradually add more mayonnaise while stirring to mellow out the flavor. This will help you achieve the desired balance of flavors.
Can I make Dijonnaise ahead of time?
Yes, you can make Dijonnaise ahead of time. Store it in an airtight container in the refrigerator. Over time, the flavors will meld together, enhancing the taste.

However, keep in mind that the tanginess of the Dijon mustard may become more pronounced after some time do you might want to dial back in the quantity added when you are making it.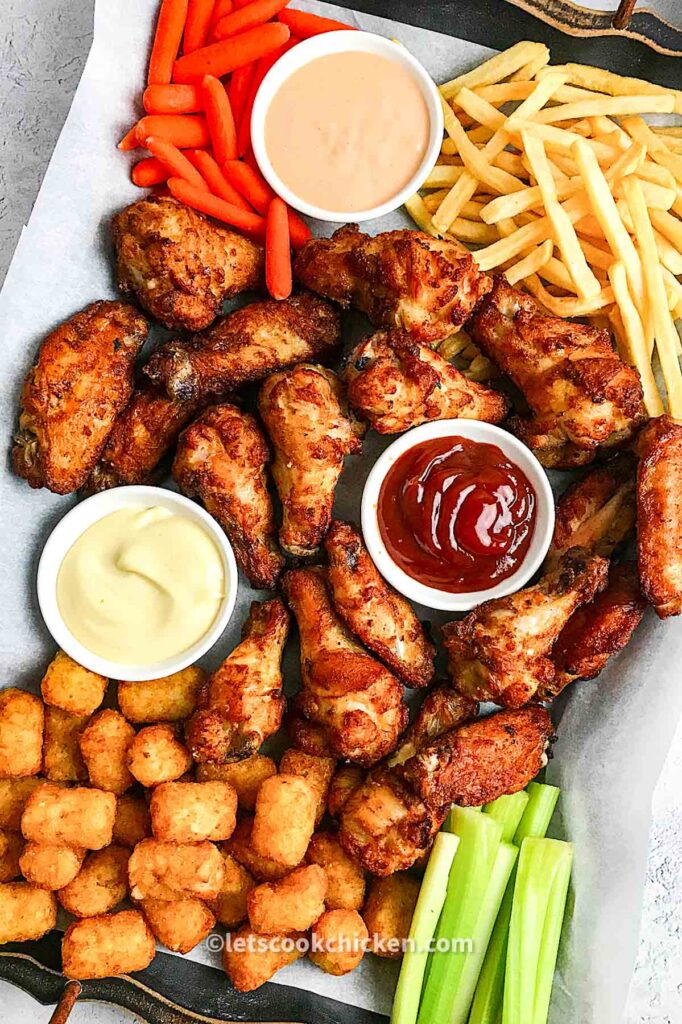 More homemade combo sauces to try next
Did you try and love this easy Dijonnaise recipe? Please leave a comment below and use the star rating to let us know how much you enjoyed it.
Have you shared this recipe yet? This is the time to use the share buttons and share this chicken recipe with your family and friends.
Thank you for stopping by. Hope to see you again soon! If you'd love more chicken recipes, sign up for our free newsletter and come hang out with us on Instagram, Facebook, Pinterest, Tiktok and YouTube for updates.
For now…. Let's cook chicken!
Love it? Pin it!
Easy Dijonnaise Recipe
This is an easy homemade Dijonnaise recipe made with 2 ingredients and gets ready in less than 5 minutes. 
Ingredients
½

cup

mayonnaise

1 to 2

Tablespoons

Dijon mustard
Instructions
In a mixing bowl, combine the mayonnaise and Dijon mustard.

Stir the two ingredients together until well blended and smooth.

Taste the mixture and adjust the ratio of mayo to Dijon mustard according to your preference.

Once you achieve the desired taste and consistency, transfer the dijonnaise into a clean jar or container with a lid.

Store it in the refrigerator until ready to use.
Nutrition
Calories:
111
kcal
Carbohydrates:
4
g
Protein:
0.2
g
Fat:
11
g
Saturated Fat:
2
g
Polyunsaturated Fat:
6
g
Monounsaturated Fat:
2
g
Trans Fat:
0.03
g
Cholesterol:
6
mg
Sodium:
181
mg
Potassium:
24
mg
Fiber:
0.1
g
Sugar:
3
g
Vitamin A:
29
IU
Vitamin C:
0.1
mg
Calcium:
4
mg
Iron:
0.1
mg